Our tools enable you to message and repond to people on Twitter on an individual level.
Write one message and send it to thousands of Twitter users.
With personalisation, text will be replaced for each user, making the message unique to them.
The process is easy to use, fast and fully automated with the OKZest Twitter Send tool.
Optionally include personalised text on an image, to really grab people's attention! Like this: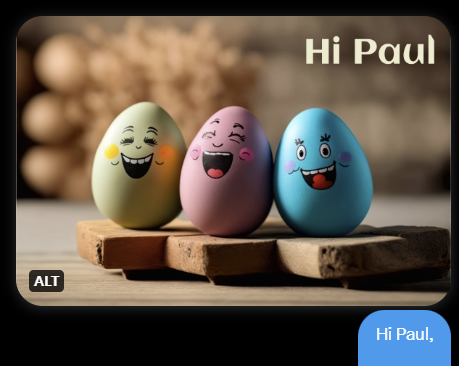 When you send DM's to thousands of people, you need to see who has replied.
The OKZest Twitter Reply tool makes it easy to view replies and keep the conversation going!